3 Lights Mini Hallway Crystal Hanging Lamp LED Decorative Lighting Fitting
Product Description
3 Lights Mini Hallway Crystal Hanging Lamp LED Decorative Lighting Fitting
Brand: LAITING LIGHTING
Model:LT-92038
Size:L650MM W200MM H1000MM 3L
Finish: Chrome 
Lampholder:E12/E14   Max 40W

Voltage:220V-240V/110V-120V
Material: Iron and crystal
MOQ: 10 pieces
Hanging length: Adjustable 
Lead time: 20 days
Application:Indoor
Service: OEM and ODM order are welcome
Payment:T/T, Western Union, Paypal and Cash,  30% deposit to start production, 70% balance should be paid before delivery.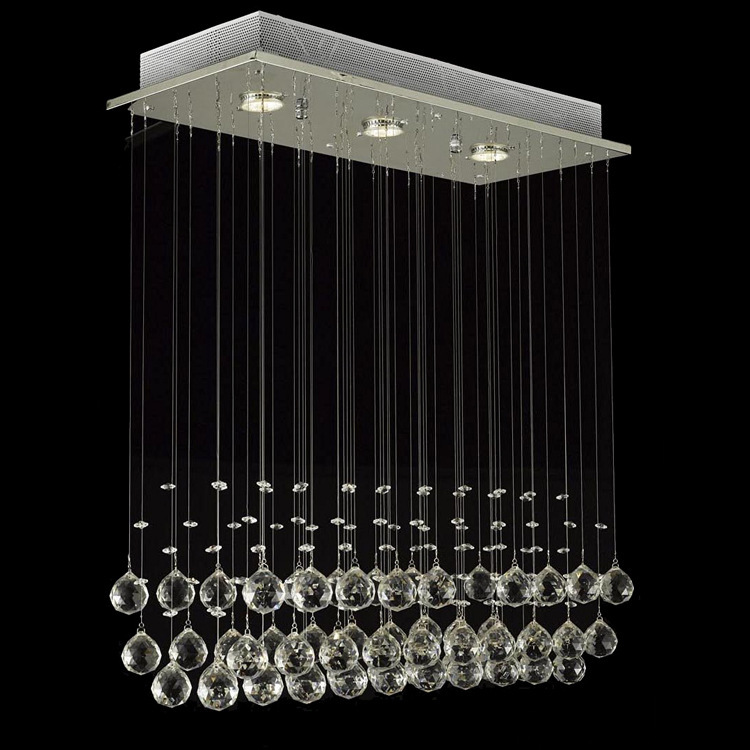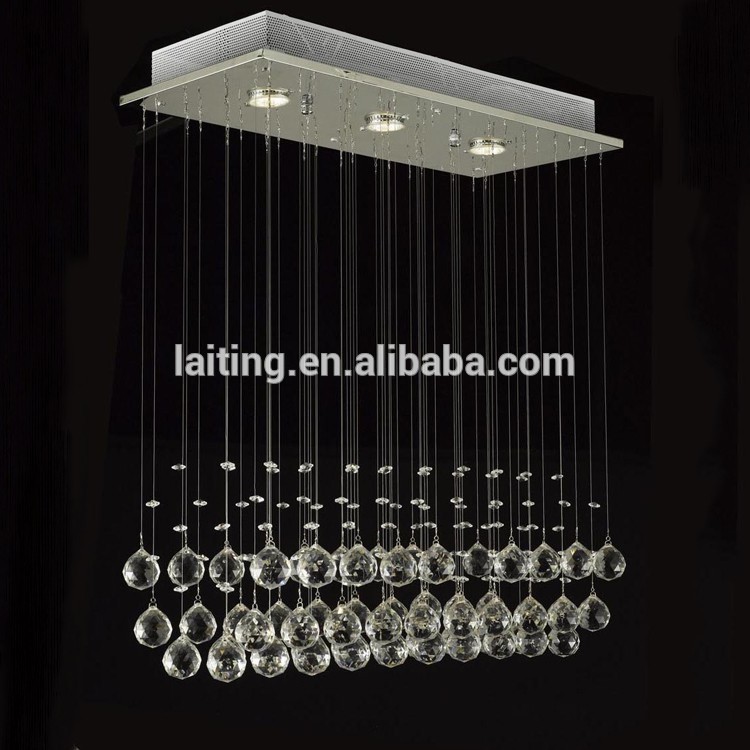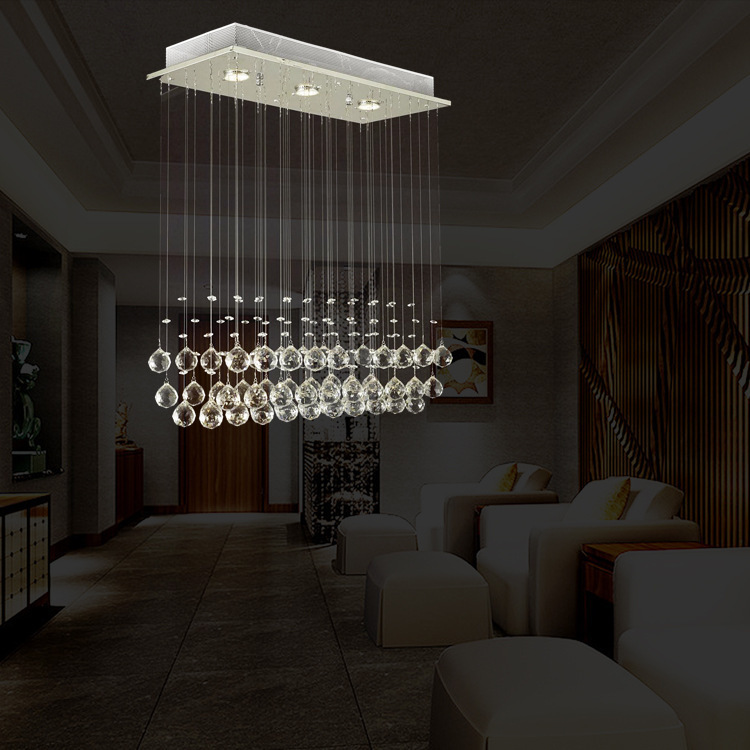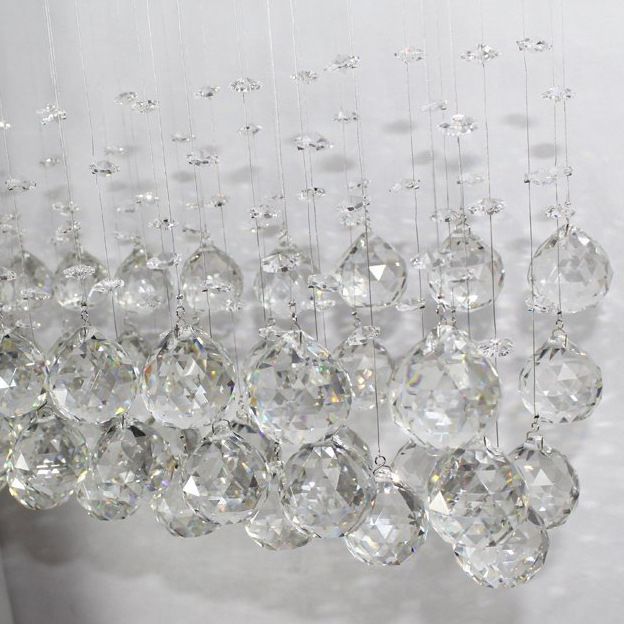 Hot Products
">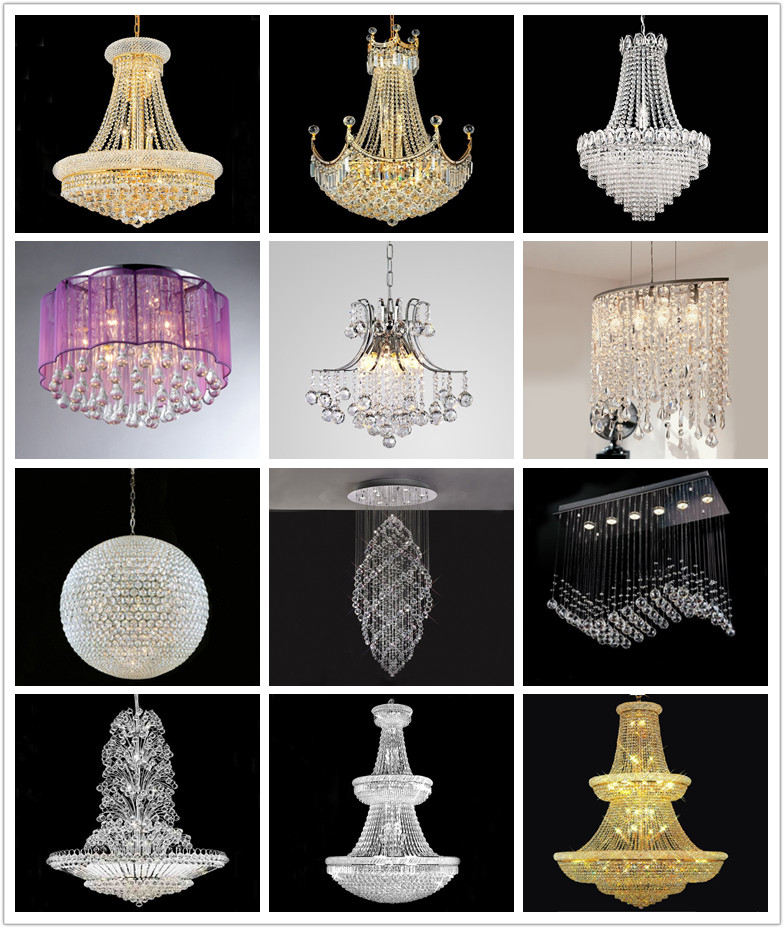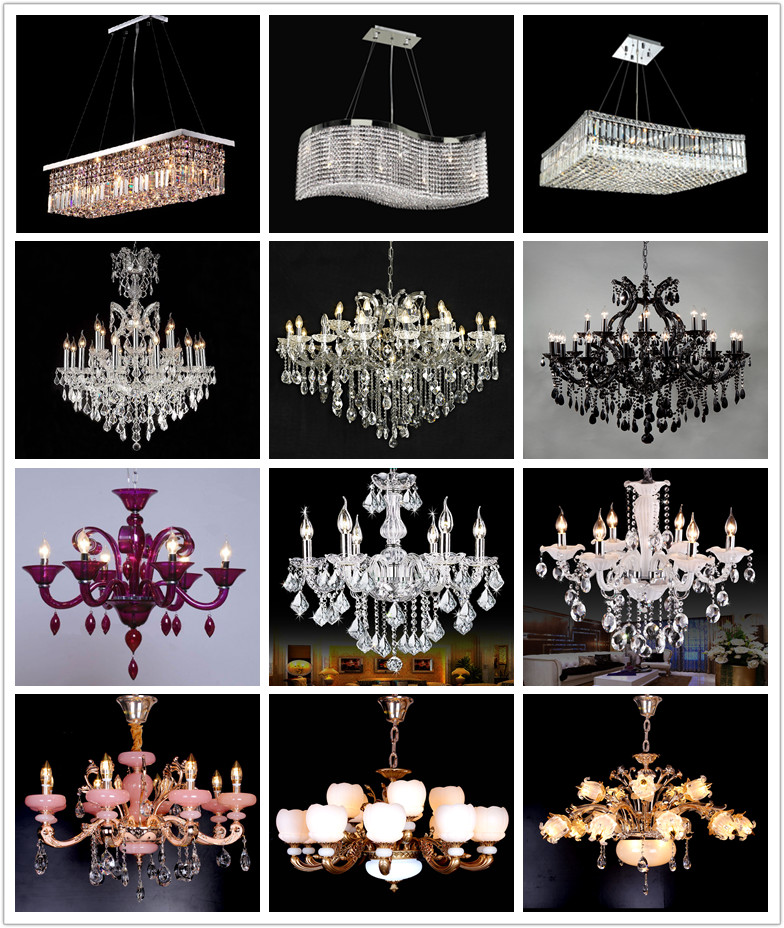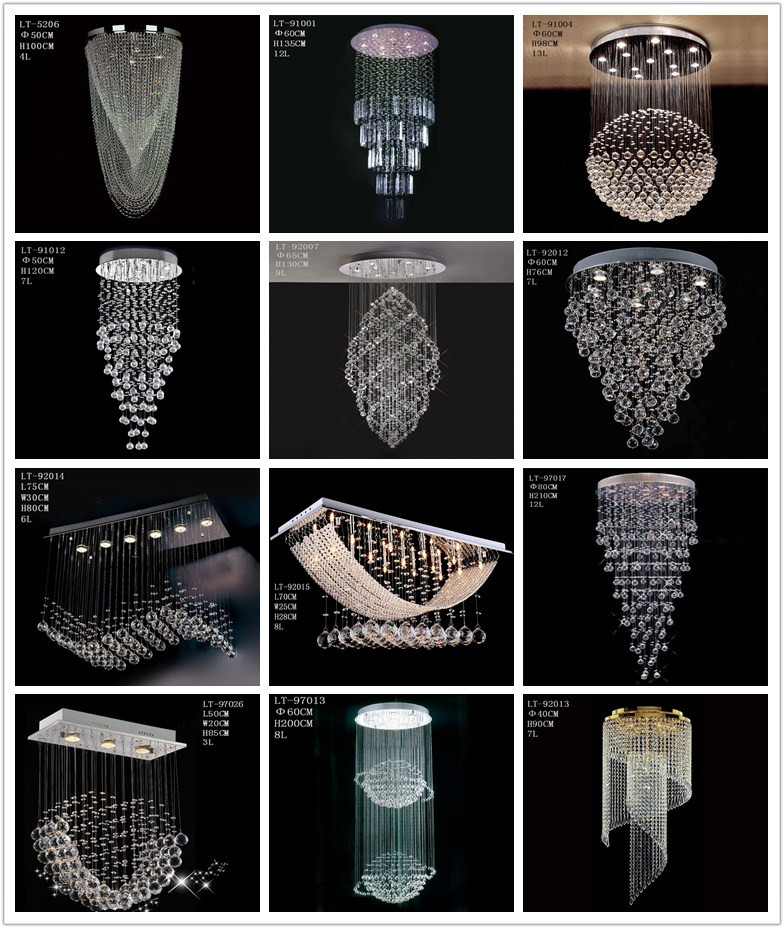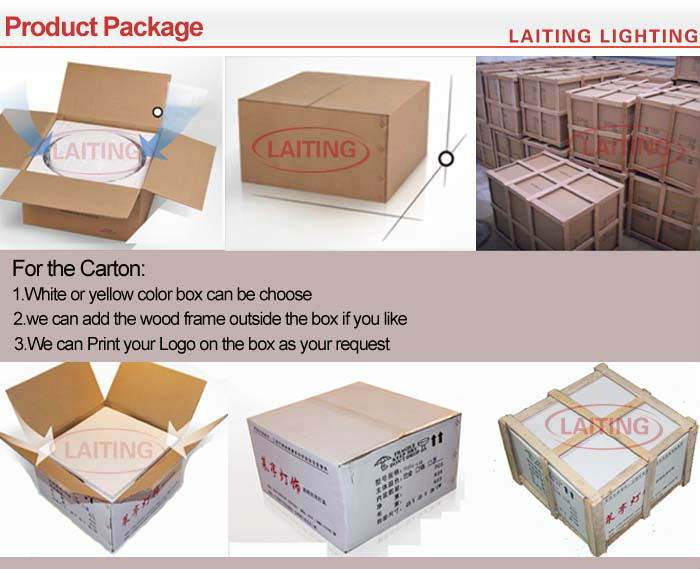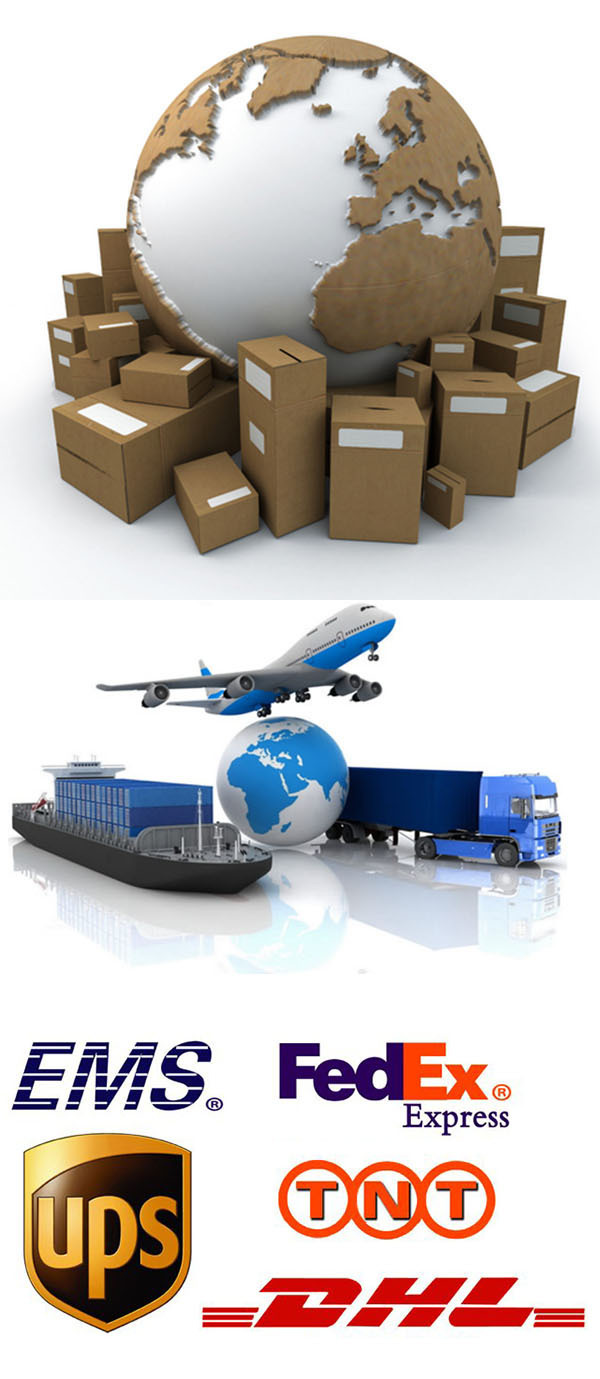 1.Port of loading: 
 A: Mainly ship from Shenzhen or Guangzhou .
2.Shipping Services:
 A: Bulk cargo-Mainly by sea and by air .
  Sample-Mainly by international express
3.What is the shipping cost?
 A: The shipping cost is determined by the destination port, weight, CBM of the goods. It is hard to quote you the exactly shipping fee without specific information, we will quote you the good cost once quantity is confirmed.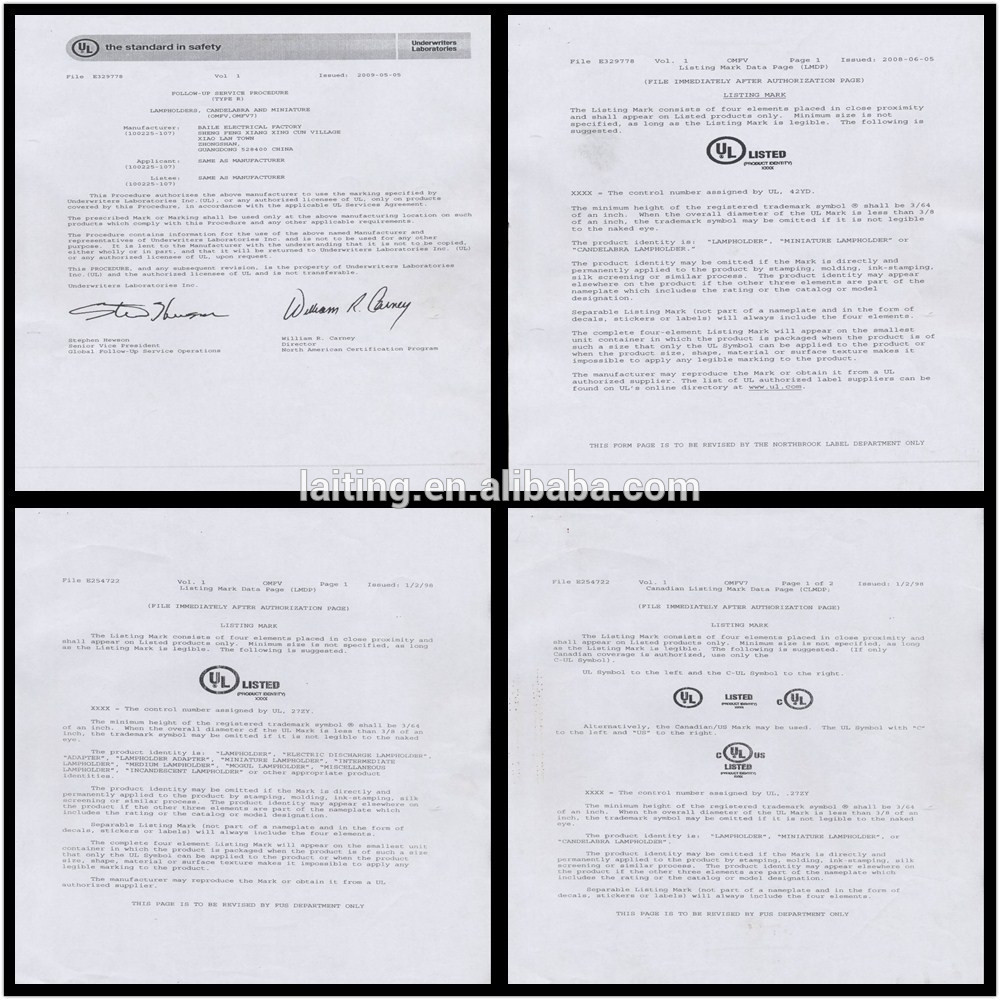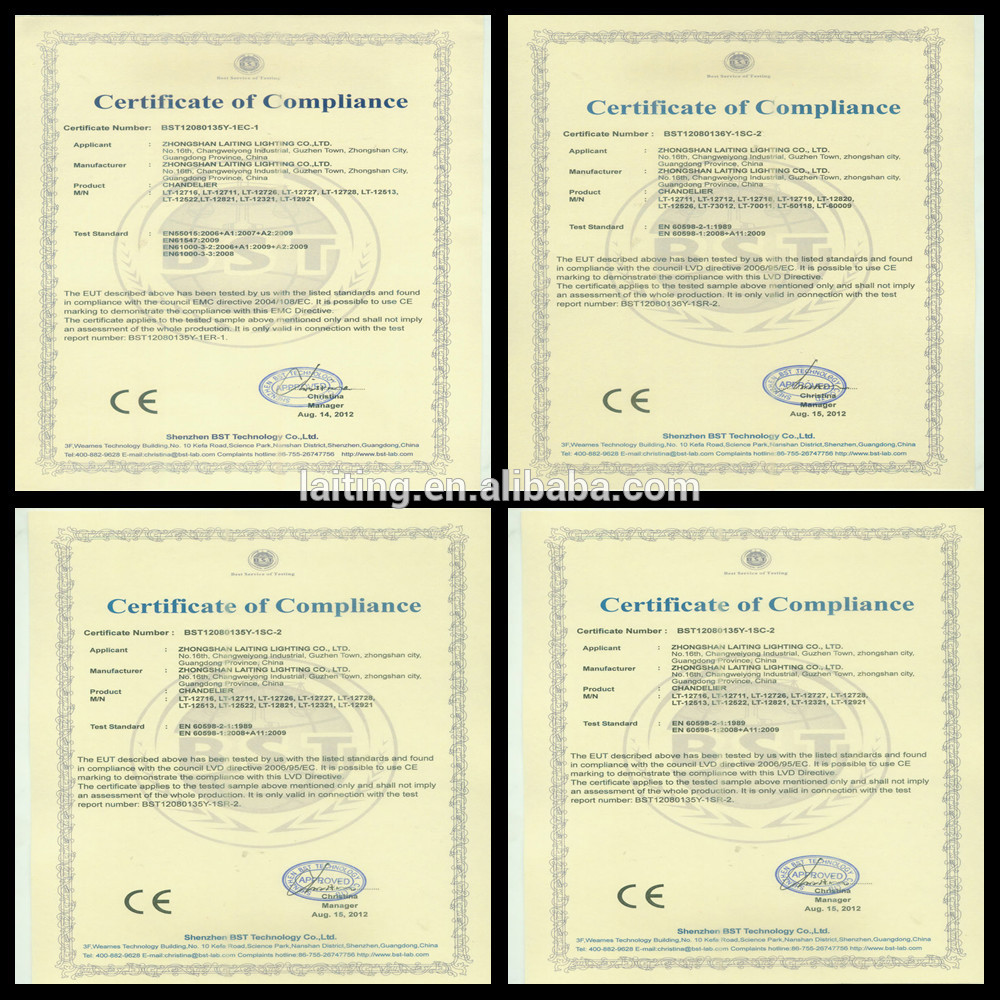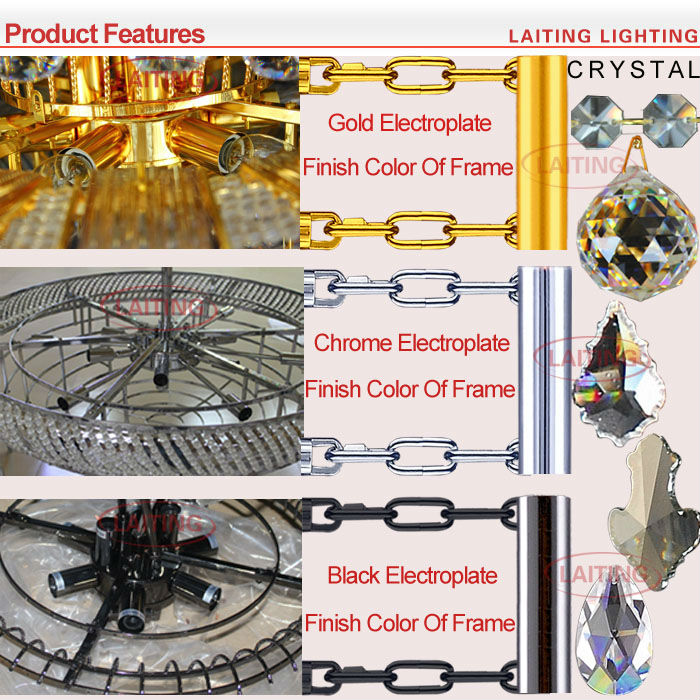 FAQs about Chandeliers and Pendants

What kind of Chandelier should I get?
The chandelier you choose should match the decor and style of the room you want to put it in. For a casual room, try fun pendant lights or simple chandeliers without lots of tiers, crystals or bulbs. Chandeliers made of wood are unique and can be casual in a variety of styles from rustic to contemporary. Crystal and brass chandeliers are great for more formal rooms because they are meant to sparkle and impress. Iron chandeliers are also usually on the formal side with their antique look.
What size chandelier should I get?
Big chandeliers never go in small or low-ceilinged rooms because they overwhelm the room and look out of place. Little chandeliers in big or tall rooms can look smaller than they really are and leave the room feeling dark. A general rule is to measure the dimensions of the room in feet and add them together; a chandelier for that room should have a diameter that's close to that same number in inches. For example if your foyer is 12' by 16', add the 12 plus 16 to get 28. The proper size chandelier would then be 28" diameter. This works for any room.
How high should I hang my chandelier?
Hanging a chandelier can be a tricky question. Hang it too low and you hit your head at the dining table or create a glare in the living room; hang it too high and it looks dim and out of place. Over a dining table, chandeliers should generally be about 30 to 34 inches above the table. For bowl-style or very ornate chandeliers, you can raise the chandelier about three inches to improve visibility. In a simply decorated living room, you can hang a chandelier a bit lower to be the centerpiece; whereas in an ornate room, you may want to hang it a bit on the high side to shed light on your furniture and accessories.
Where should I position my chandelier?
Chandeliers should almost never be in the center of the room; this leaves corners in shadow and requires you to crowd your furniture in the middle of the room. Put your chandeliers over spaces with specific functions to highlight these spaces; for example, put a small, cozy chandelier over your casual conversation space or several Tiffany chandeliers around the room to add a warm ambiance. For a dining room, chandeliers are best positioned above the center of the table, or you can try two or three smaller chandeliers or pendants along the length of the table.
How do I clean my chandelier?
Most chandeliers require only a light dusting with a soft or microfiber cloth. For brass chandeliers, you can increase the brassy shine with a cloth lightly moistened with furniture polish. Cleaning the bulbs and shades is important too, since they diffuse the light; dust and polish the bulbs with that soft cloth before dusting the chandelier itself, and then wash the shades in warm, soapy water. Crystal chandeliers need special cleaning and care. Clean your crystal chandelier and lamp shades with warm water mixed with isopropyl alcohol. Spread a drop cloth below the chandelier and allow it to drip dry.
Do I need special bulbs for my chandelier?
Most chandeliers either come with the specialty bulbs they require or use candelabra bulbs that provide the right light, so all you need to do is find bulbs with the right intensity. These are usually 20, 40, 60 or 100-watt bulbs. You can choose between transparent bulbs that allow maximum light or frosted glass bulbs that further diffuse the light.
What are pendant lights and how do I use them?
Pendants are hanging lights that are similar to chandeliers but are often smaller, longer and less formal. They come in a variety of fun colors and designs. Pendant lights are great for highlighting and dividing a space and for task lighting. Try putting them along your kitchen island to divide the kitchen area from the dining area or use one to highlight the butcher block. You can use two or three along the length of the dining table or use several to define the separate areas and tasks of a room.
Zhongshan Laiting Lighting Factory is located in the Chinese famous Lighting Capital - Guzhen, Zhongshan, Guangdong Province. Our company is a lighting manufacturer that integrates research, development, production and sale as one unity.
We have been focusing on high-grade crystal lamps since the establishment. Our products are widely used in luxury hotels, guest houses, clubs, villas, homes and other places. Over the years, we have always been people-oriented, relying on excellent technology, supreme credibility, so that the scale is expanding.

We have a large number of professional lighting technicians. Our company is operating in strict accordance with ISO9001:2000 quality management system. With sophisticated technology, excellent quality, our products are sold well all over the world.

Our company adheres to the design concept of "creating a perfect life, improving the atmosphere of interior house". We design lighting products to keep with the trend, meeting a number of customers' choices. Particularly, the LAITING Crystal Light brand has led fashion with its unique product culture, design style and high quality for many years. Basing on the principle of mutual benefit and common development. We warmly welcome regular and new customers to visit our company and to communicate with us. We sincerely hope to cooperate with business people from all over the world. Together, we can create a brilliant future.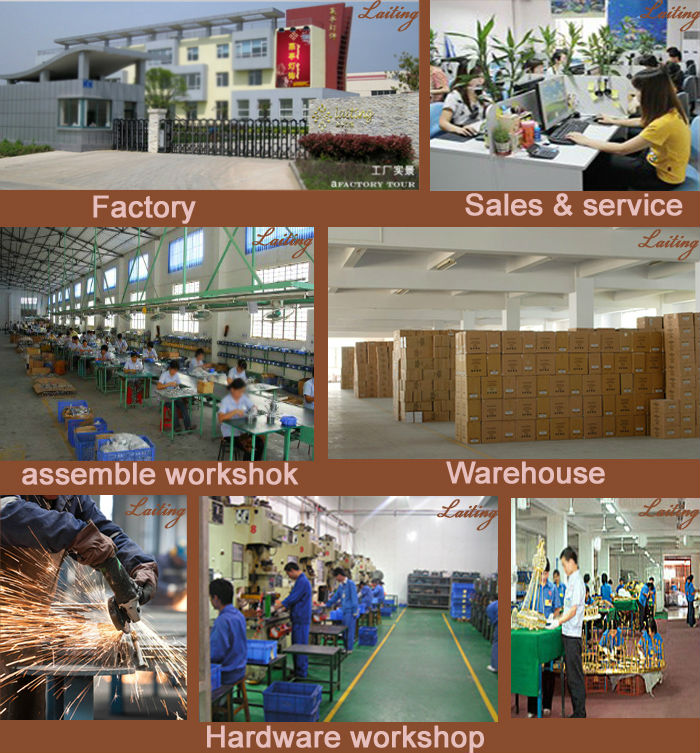 Our showroom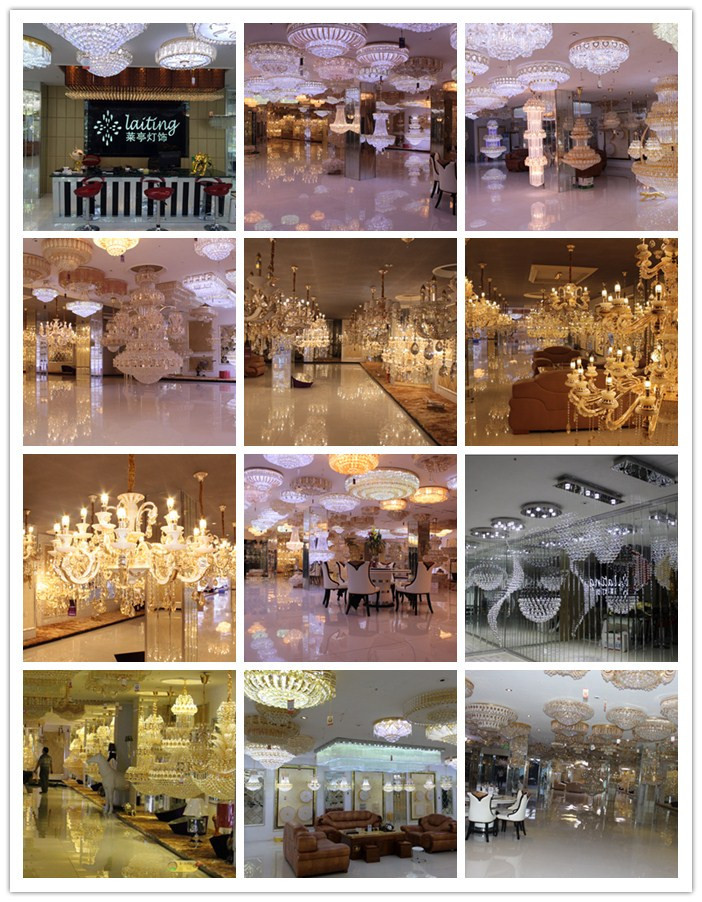 Thank you for visiting our website, please contact us for more info
CLICK HERE BACK TO PRODUCT CATAGORIES
Product Categories : Raindrop Crystal Chandeliers